Onboarding Customers
Onboarding Customers
Take the back and forth out of onboarding your customers and put a little more sanity in your day. Build any onboarding sequence you need and let it run automatically.
Onboarding customers can be arduous, with back-and-forth emails, attachments, keeping track of who's where, and keeping everyone on task. CrowdSync lets you build user-friendly sequences to take the manual work out of onboarding, giving your customers a consistent and world-class introduction to your company.
Built and live in minutes, just like you need it.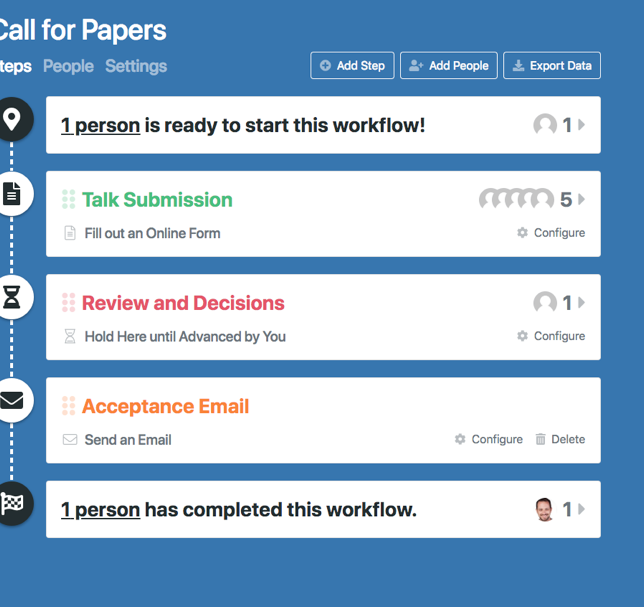 Customized Just for You
No matter how complex or simple your onboarding process is, you can build it in CrowdSync.
Send emails automatically
Request document uploads
Schedule time on your calendar
Collect information via online forms
Request payments
Hold people until you advance them
Add Customers Easily
Share a link to your workflow, add people manually, or add programmatically via a webhook.
Infinitely flexible and incredibly easy to use.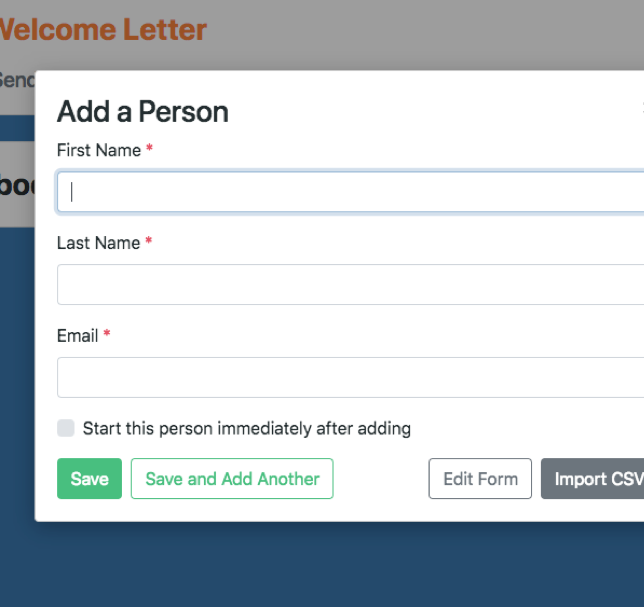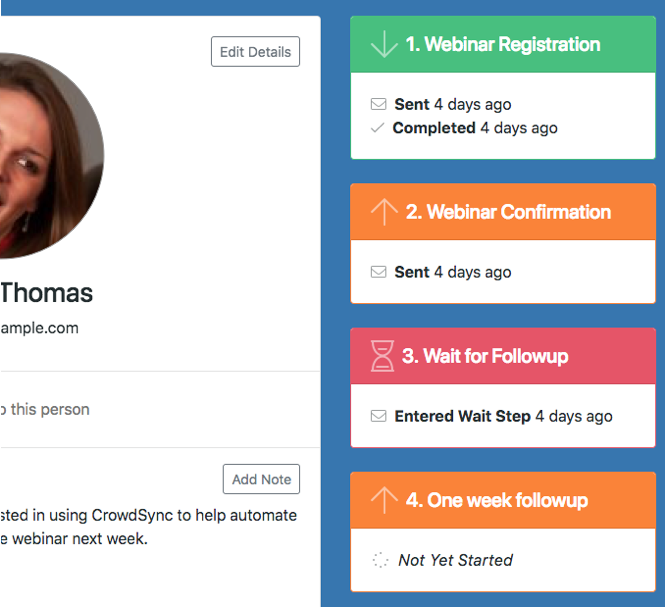 No More Micro­managing Your Onboarding
You'll see everything at a glance. No need to check to ensure people have completed certain steps or track down documents. Everything visible, in one place.
Organize People Like a Pro
Add notes and tags to people to organize people in your process and easily communicate with your team about participants.
What Others Are Saying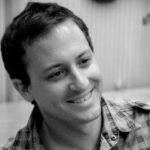 Justin Davis
Founder, Madera Labs
This has made recruiting for research studies a breeze. What used to be a manual, long process to onboard people into a study is now trivial.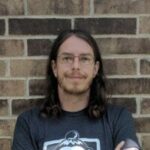 Josh Sherman
Founder, HolidayAPI
Handling support requests manually for HolidayAPI used to eat up a ton of time. CrowdSync organizes all these requests so I can respond much faster.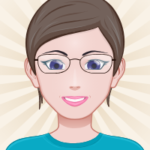 Jen Bradford
Director of Sales, Borough
Every customer we have needs to fill out paperwork and upload documents for us. This makes it a piece of cake. Thanks CrowdSync!
What Others Are Saying
All of our plans include our easy-to-use workflow builder, helping tame the chaos of onboarding people, and you can kick the tires absolutely free for 30 days.
Basic
$49/mo
Forms, automatic emails, scheduling, document requests and wait steps in your workflows
Pro
$79/mo
Forms, automatic emails, scheduling, document requests and wait steps in your workflows
Collect payments in your workflows
Emails come from your domain
Remove CrowdSync branding
Have special needs? Want to integrate with your systems? Contact us about our enterprise plans
Still Curious?
Want to know more how CrowdSync can ease the stress of organizing people and DevOps?
This video will explain it all!
Latest in Blog
Introduction As an expert in the cryptocurrency market with deep insights into the potential of…